The Brick Oven Cafe established in 1992 is a locally owned and operated Italian Restaurant. Family style dining is served to unparalled perfection in Kenner, Louisiana. You'll find a comfortable atmosphere where you will feel welcome to sit back, relax, and enjoy from the moment you walk through the door. The menu features a tempting selection with something to satisfy every taste and appetite. From appetizers, soups, and salads to gourmet pizzas, as well as hearty entrees made with the finest cuts of beef, chicken, veal, and fresh seafood. You will also find a vibrant full bar showcasing an extensive wine list, ice cold beer and mixed drinks, as well as rare Italian treats like Grappa and Campari. Bring a few friends, co-workers or the entire family to the Brick Oven Cafe, where wholesome Italian specialties are served with a smile in the gracious tradition of Old World Italy.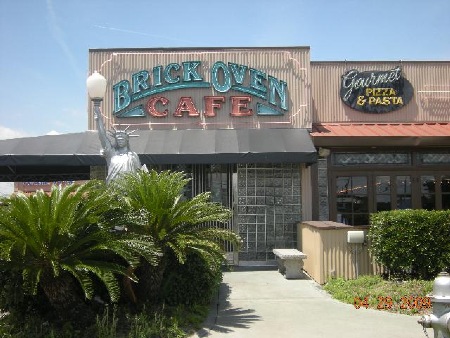 We have a private dining room perfect for large parties, meetings, rehearsal dinners or any private function. Call today for our large party menus. 504-466-2097 To view the room go to Our Service Page.

There will be an 18% gratuity added to tables of 5 or more.

Visa, Mastercard, Discover and American Express accepted

No separate checks and no personal check please

Gift Certificates are available in any increments

Add $.50 per item additional for to-go orders.